Boulevard Oaks is one of Houston's premier inner city neighborhoods, noted for its beauty and grace. Located near Rice University, approximately four miles southwest of Downtown, its boundaries are the Southwest Freeway to the north, Morningside to the west, Bissonnet to the south, and Graustark/Parkway to the east (plus the 5300 blocks of Cherokee and Mandell, the 1700 blocks of Albans, Wroxton, Bolsover and Rice Blvd., and properties facing Ashby). There are more than 1,200 residences, together with some 30 small businesses along Bissonnet and Sunset. See Map. A wide variety of housing is found in the neighborhood ranging from old mansions to bungalows, and a small section of ranch-style homes built after World War II, though many have been recently replaced by larger two-story homes. The advantages of Boulevard Oaks can be summed up under three headings: location, beauty, and neighborhood culture.
---
Save the date for the BOCA Annual Meeting!
6:30 pm (CST) Tuesday, June 2, 2020
Meeting via Zoom (get the app here)


Due to the current distancing requirements, our annual meeting will be held virtually via Zoom. We hope you will join us.

The Agenda will include the annual election of directors and officers and reports from officers, committees, and the Patrol Service.

District C Council Member Abbie Kamin and State Rep Sarah Davis will also be in attendance and will report on matters impacting our neighborhood.

---
---
Goin' on an Easter Egg Hunt, Bear Hunt or Tiger Hunt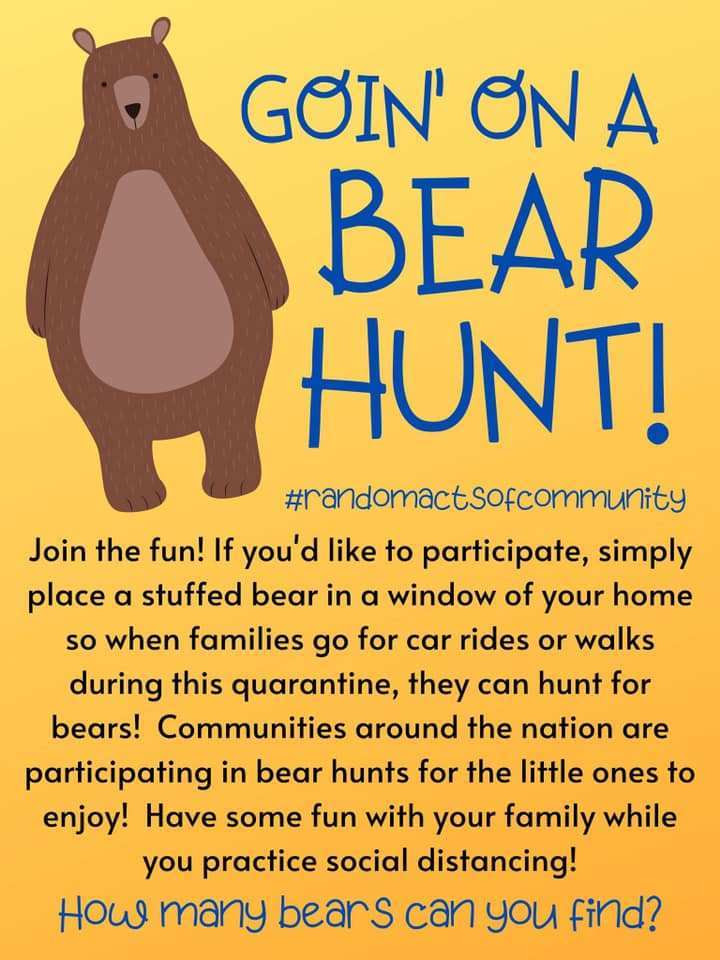 Although the annual BOCA Easter Egg Hunt has been postponed until next year, we invite you to participate in a socially distanced Easter Egg Scavenger Hunt and help our youngest residents and families have some fun. If you would like to participate, just place a picture of an Easter Egg in your front window. Create your own artwork or print one of four options included in this PDF.
Boulevard Oaks has joined neighborhoods across the country in "Bear Hunting" – a great family activity to make neighborhood bike rides and walks more fun during this time of social distancing. Homeowners put a sign and a teddy bear in their windows so children can hunt for bears during their walks. The teddy bear idea was inspired by a popular children's book and song. Families on Bartlett and Milford have started a Tiger Hunt. See if you can find them this weekend as you search for eggs. After this weekend, we invite you to replace eggs with this bear hunt sign and a stuffed a bear or tiger. Let's keep this going to help keep our families entertained.


---
Bike Map for Boulevard Oaks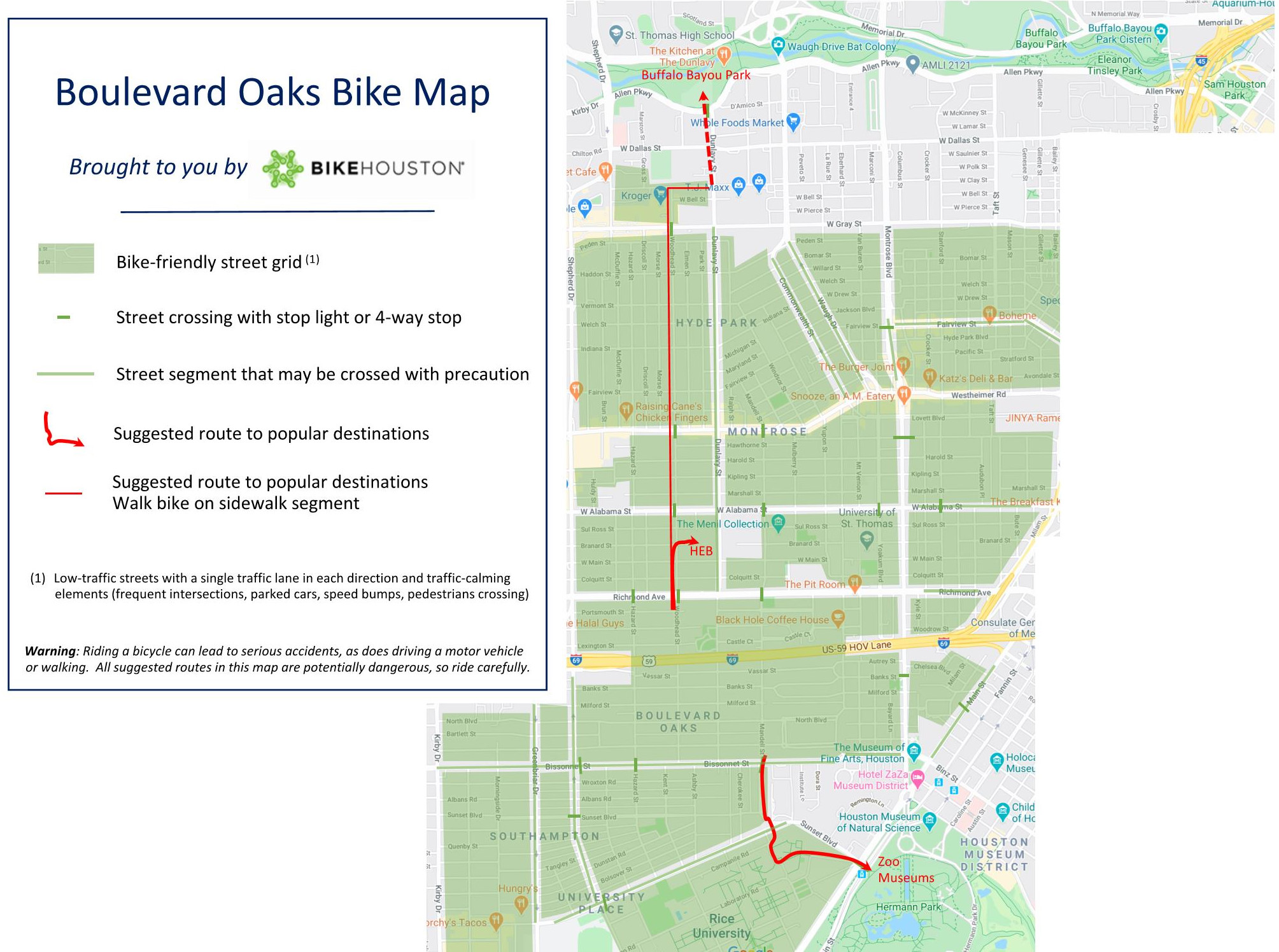 Tired of being stuck home and desperate to have your kids go outside and play? Take your family for a bicycle ride! It's a fun, safe, and healthy way to spend time outside while observing Houston's stay-at-home order. Check out the handy Boulevard Oaks bike map and explore your neighborhood on bike!

Luckily, our neighborhood streets are pretty much all bike-friendly and pleasant to ride on. If you wish to get a little further out, Hermann Park is an easy bike ride away. For even longer rides, Buffalo Bayou Park has excellent bike trails. You can reach either destination using the suggested routes in the map we have provided. Just remember, parks are currently closed, so a ride on our mostly empty local street is a great alternative.

Don't forget to keep social distancing precautions while you ride. Avoid riding in large groups. If you ride bikes not belonging to you or family members living with you, wash your hands before and after, and use disinfecting wipes. For more safe riding tips and suggestions for popular bike circuits in Houston visit www.BikeHouston.org.

---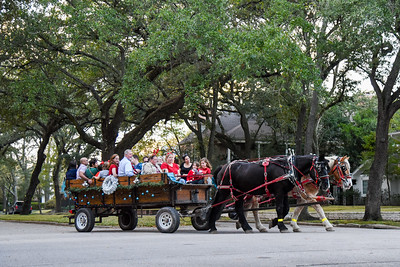 Click here to see the picutures from BOCA's annual Caroling Party.
Thank you Elaine Mut for the great photographs!